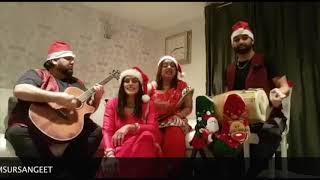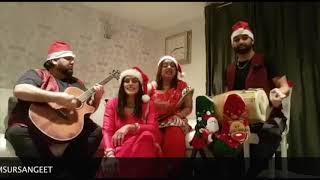 Punjabi Christmas Boliyan Part 3!
*LADIES & GENTS* Team Sur Sangeet presents Christmas Boliyan Part 3 ! Enjoy Like and Share! MERRY CHRISTMAS FROM TEAM SUR SANGEET! PS Santa was not hurt in the making of this video! #PunjabiChristmas #TeamSurSangeet #SoniaPanesar #BobbyPanesar #punjabiboliyan #desichristmas
Team Sur Sangeet on PTC Punjabi
The #PunjabiChristmas video was shown on PTC Punjabi around the world..and then this happened! Watch the coverage right here... #PunjabiFolk #Dhani #SoniaPanesar #SurSangeet #ChristmasBoliyan #TeamSurSangeet #PunjabiSanta #Pakistaniweddingsongs #Punjabiweddingsongs #SantaAyahina #VinniVirdee #Shava #BobbyPanesar #Santa #Desi #PunjabiChristmas #PTCPunjabi #PTCNews
Team Sur Sangeet Go VIRAL!
You heard right! Team Sur Sangeet got together and created a simple but fun Christmas message to all our fans and followers...Little did we know that we would go GLOBAL! It has done the rounds on Whatsapp,225K views on our Facebook page in the first 24 hours alone, several thousand views on Youtube and Twitter and eventually was aired on PTC News Channel worldwide and on the radio waves on Hum 106.1FM in Texas, USA! The figures right now are through the roof and we have sprea